Gladiator Garage Cabinets
By Whirlpool
Transform your garage with our garage cabinets by Gladiator GarageWorks.
Declutter with GearWall and GearTrack wall storage system's innovative accessories designed to store a variety of unique items.

GearWall system allows Gladiator cabinets to be hung securely.

Create a functional and versatile complete storage system.

Stands up to the heat, cold and humidity of a garage.

Installation by Garage Enhancement Company's trained technicians.

Installation by trained local professionals in your Sebastian FL home.
Experience a Gladiator GarageWorks garage – a garage that predicts your needs and easily adapts to accommodate them, a garage organization system so advanced that clutter concerns are a thing of the past. A garage that looks as amazing as it works. A garage that's a focal point of your home rather than an afterthought.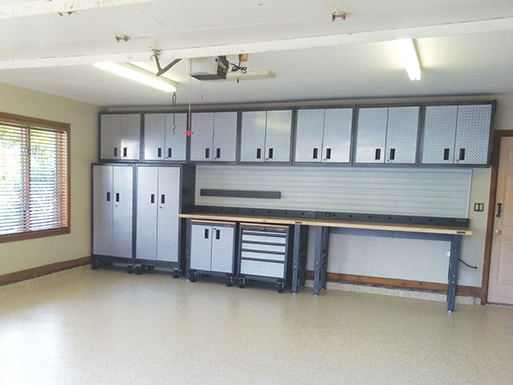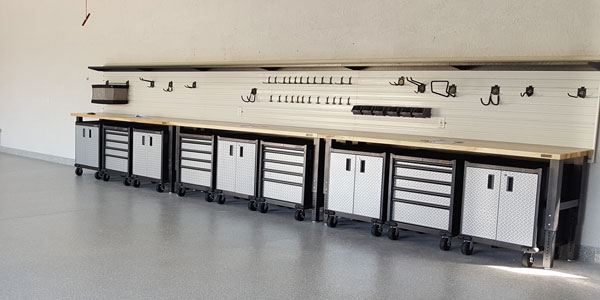 Gladiator Premier Line
Most Items in Stock | Prices as of March 2022 Delivered & Installed
8′ Maple Workbench, Gladiator Powerstrip, Gladiator Stool, 1 Premier Gearbox, 1 Premier Gear Drawer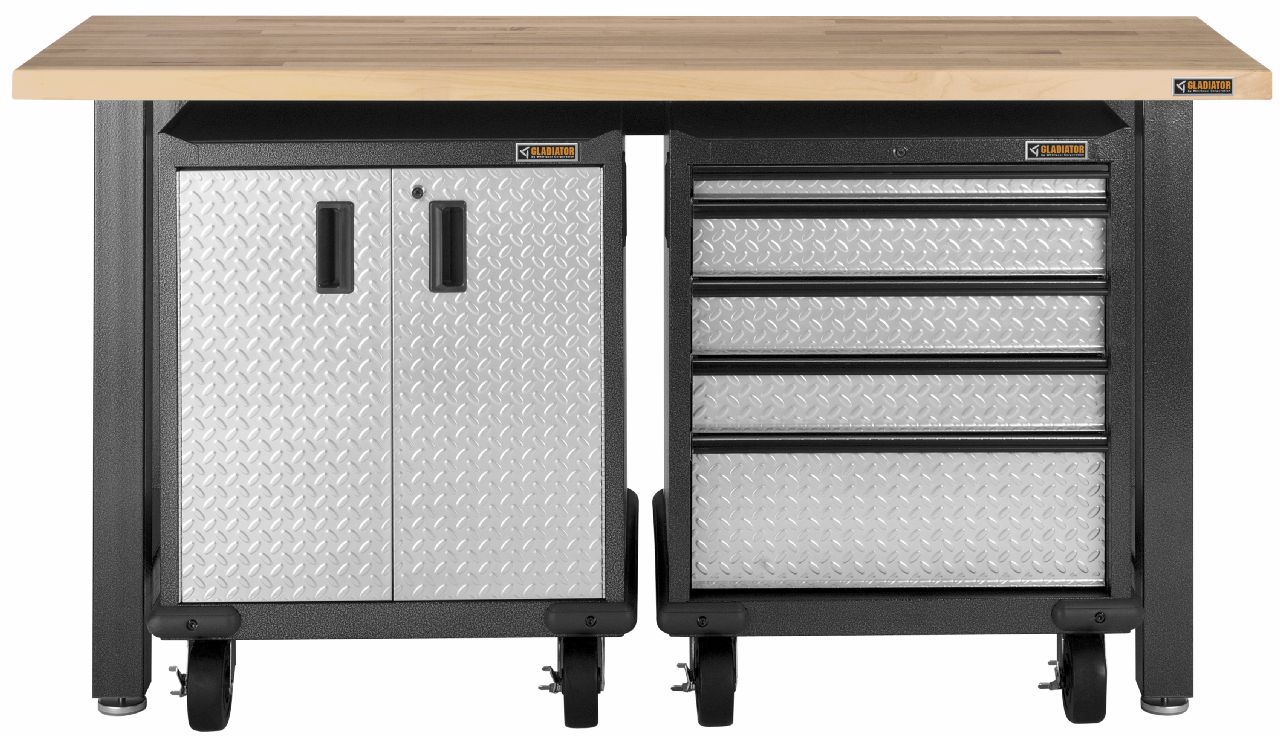 Gladiator 6′ Workbench w/ Modular Cabinet and Gear Drawers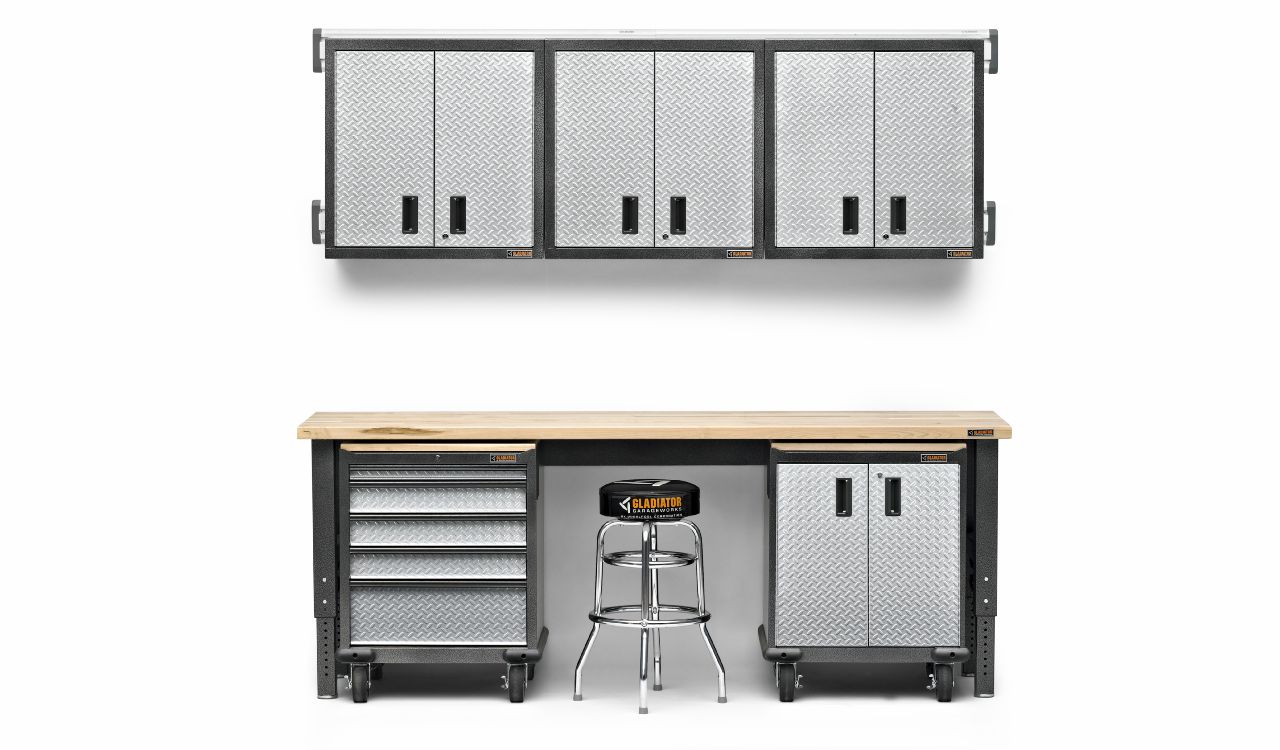 Garage Workbench, Cabinets, Geardrawer, Gearbox, Wall System
Gladiator Wall Systems, Workbench, and VersaTop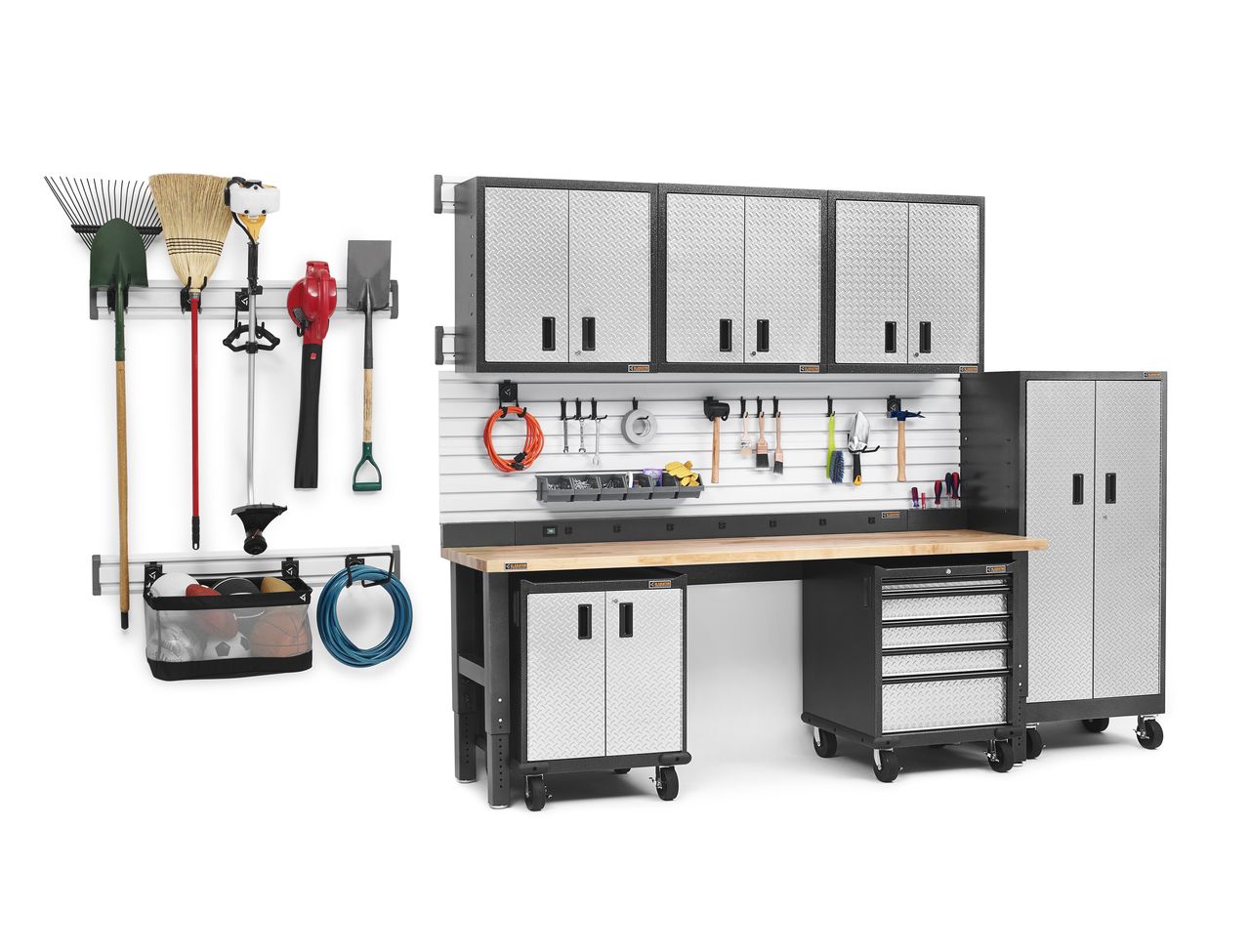 Gladiator Wall Systems, Workbench, and VersaTop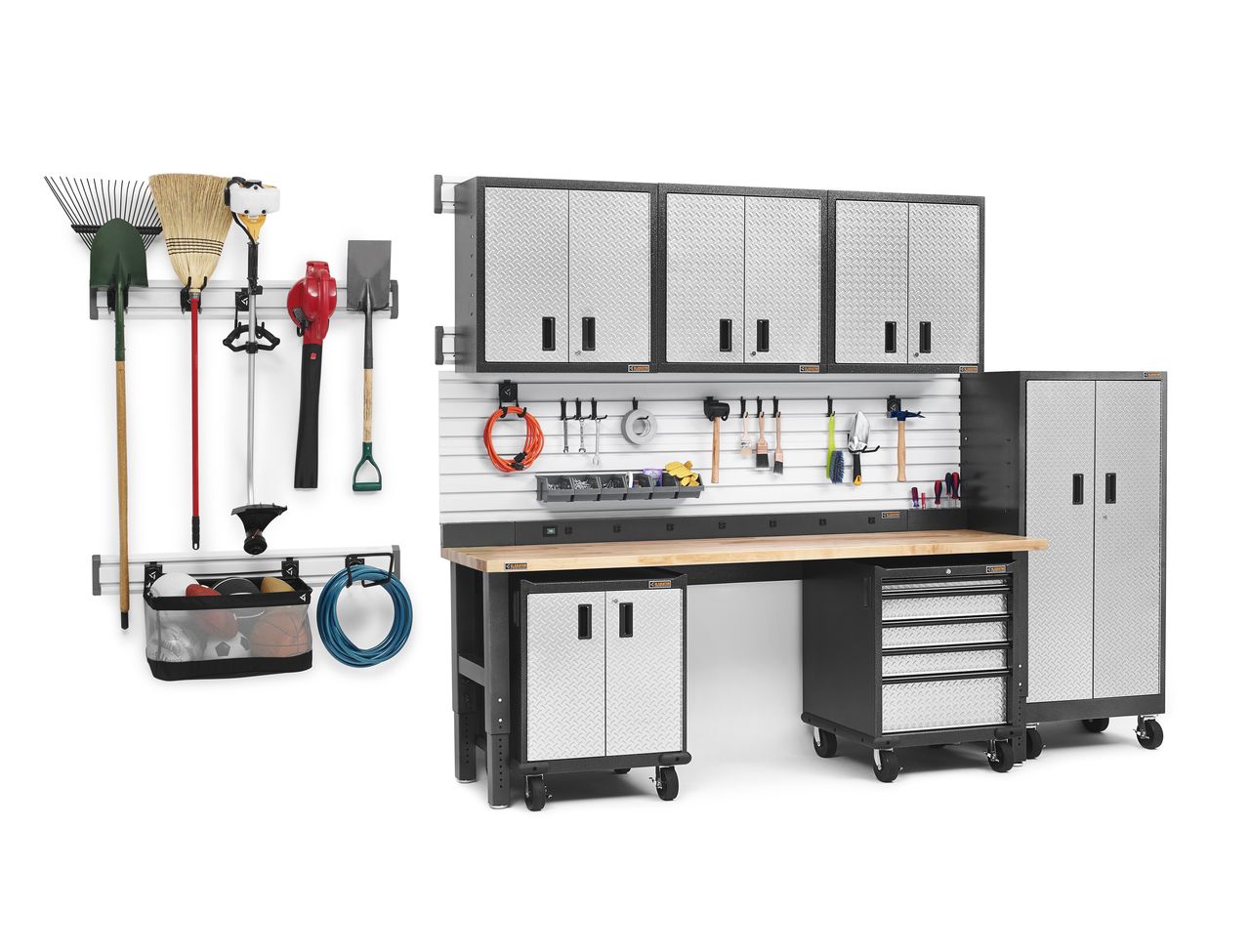 Gladiator Workbench with Gearwall Panels, Geabox, Gear Stool, Mega Kit